Senior Service Account Coordinator
As Senior Service Account Coordinator you will focus on resolving all issues that come to the Service Desk. You must be an expert on not only in our specific products or offerings, but also our internal processes that support our customers. We are looking for a focused, experienced Service Desk professional, who will look to go the extra mile for our customers, resolving complex technical issues and seeing them through the full lifecycle. You need to apply your strong account management, project coordination and analytical skills in this position, to achieve the goals we are working towards.
You will work as part of a team supporting Welcom's clients on its busy and innovative Service Desk. Using a rota system, you will be responsible for ensuring that cover and problem-solving skills are in place during key hours (08:00 – 18:00), however, there may be a requirement for different hours to be worked dependent on client contractual agreements. Your primary focus is to take the technical lead for 1st and 2nd line incidents, investigating all issues as far as possible and if required, working with the Service Desk primary resource pool in India, for development fixes.
The Service Desk constantly reviews client issues, procedures and service policies alongside the Service Delivery Manager, communicating any changes to the rest of the business. You will be required to apply diagnostic techniques and complete problem-solving processes, managing customer accounts to a very high standard and forward customer suggestions to appropriate teams. You will be our clients first point of contact for support so you need to have a high level of professionalism, timeliness, and accuracy. You will work with autonomy and will be accountable for all incidents that you and your team are involved with.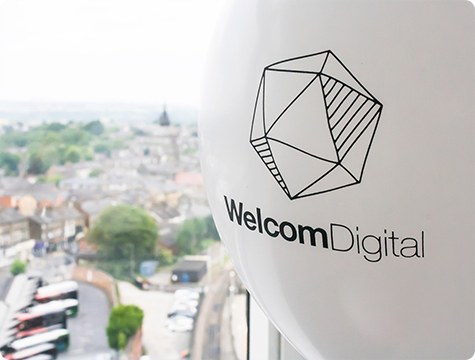 Responsibilities
Maintain a high level of knowledge of all products within the company and be able to carry out first and second line investigation on them. Develop and maintain long-term relationships with our clients.
Work with the Account Manager and Service Delivery Manager on account plans ensuring, you take ownership of areas you are involved with.
Respond to customer enquiries, assess problems & support the resolution process, assessing the issue with a professional, personal account perspective. Use your technical abilities to dig deep into the detail, investigating what the cause of the issue is.
Work as part of the Service Desk Team to provide expertise on all aspects of your designated product, providing highly effective client support.
Receive, log and manage calls via telephone, email and the self-service portal ensuring that service levels are met and maintained.
Maintain a high degree of customer service for all incidents and adhere to the Service Desk processes. You will manage each incident with a 'mini-project' approach.
Liaise with the relevant people across the business to manage the incident – owning the incident throughout.
Take a proactive approach to learning and development on our products and policies.
About You
Customer focused, highly driven with excellent communication skills.
High-level of self motivation to 'see the job done'.
Apply project coordination and account coordination skills to each incident.
Mathematical aptitude and strong problem-solving skills.
Excellent organisational and time management skills.
Ability to see the situation from the user's perspective.
Excellent attention to detail and ability to work in close teams.
Teamwork skills - most projects require input from individuals with different roles.
Excellent account management skills. Having the ability to quickly establish good working relationships with clients.
ITIL or HDI qualification would be an advantage
Graduates with an IT-related qualification would be advantageous.
Up-to-date knowledge of the latest IT and software trends
Degree in a computer related discipline, mathematics or science would be advantageous.
Background in customer support, ideally within the software or finance sector.
Experience of handling customer enquiries to a very high standard.
Knowledge of service levels and incident management would be an advantage.
About Us
With 40 years' experience in delivering successful, commercial software projects, you will benefit from working within a stable and robust small business environment.
Our innovative and flagship loan management solution, Financier, works with a breadth of clients spanning all areas of the highly regulated financial services sector. Our clients include FTSE 100 companies such as Next PLC plus blue-chip organisations such as Shop Direct, FGH, JD Williams and Express Gifts, typically serving between 2 to 3 million consumers.
Thank you for taking the time to review our vacancies; unfortunately our current vacancy has expired but please keep checking for new positions!
Welcom Digital Limited
The Exchange
Station Parade
Harrogate
HG1 1TS
T 0845 4565859
F 0845 4565253
Office hours
9am to 5.30pm Mon to Fri