Want to work with us?  
Do you want to work with exciting brands such as Next, Very, JD Williams, Express Gifts, Freemans Grattan and many more?  
Do you want to work for an exciting and dynamic #FinTech company situated in the picturesque town of Harrogate?
Are you an experienced Product Consultant working in the financial services sector?
If the answer is YES then we want to talk to you.
Welcom Digital is seeking exceptional and ambitious Product Consultants to join the team. If you have a working knowledge of loan management software, consumer credit systems and writing detailed system specifications then your next career move could be right here. 
The Product Consultant role provides an important communication pathway between senior business stakeholders (whether client or internal) and Project Management, Technical Architecture, Development, QA Testing and Service Desk colleagues at Welcom Digital. To be effective in achieving this, the Product Consultant must be an excellent communicator (both written and verbally), able to effectively identify and analyse requirements for change and translate these into complete, high-quality functional specification and configuration documents, and possess a natural ability to solve problems and overcome adversity to deliver change.
The Product Consultant works as part of a wider team, to successfully deliver the products and services of Welcom Digital to its clients, and supports the continued enhancement of these products and services by representing the views of the client and the Analysis & Consultancy team at product steering forums.
Within the Analysis & Consultancy team, the Product Consultant provides mentoring to others within the team, and is responsible for ongoing maintenance of the product 'toolkit' by promoting best practice, knowledge sharing and through continued monitoring and improvement of product enhancement tools, techniques and documentation standards.
Although based in Harrogate, the Product Consultant will spend time on client premises when necessary to do so.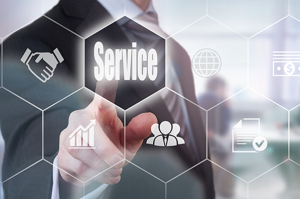 Responsibilities
Support Project Manager and Business Analyst colleagues with scoping, planning and commercials by providing informed effort estimates
Use product knowledge to identify opportunities to fulfill requirements for change through product configuration rather than development
Produce configuration documents, maintaining details of configuration changes made to product and services for individual Client deployments
Support Development and QA test colleagues with any queries that arise during the Development, QA, UAT and Implementation stages of change delivery
Review QA Test scripts, ensuring that a suitable level of coverage and quality is being tested
About You
Minimum 3 years' experience of working within at least one element of the Financial Services sector such as personal loans, credit cards, mortgages, arrears management, collections
A natural problem solver, able to find effective and appropriate ways to solve problems that might prevent successful delivery of change
Confident presenter of information in person
Experience of translating requirements for change into functional specifications
Experience of fulfilling Client requirements through configuration of products
Able to work with challenging stakeholders in a constructive manner
Can manage own workload, prioritising effectively
About Us
With 40 years' experience in delivering successful, commercial software projects, you will benefit from working within a stable and robust small business environment.
Our innovative and flagship loan management solution, Financier, works with a breadth of clients spanning all areas of the highly regulated financial services sector. Our clients include FTSE 100 companies such as Next PLC plus blue-chip organisations such as Shop Direct, FGH, JD Williams and Express Gifts, typically serving between 2 to 3 million consumers.
Apply Now
Fill out the form with reference to the role you wish to
apply for. Or, if there isn't anything that fits the bill right 
now, feel free to introduce yourself and we'll consider 
you for future openings
Strictly no agencies!
Welcom Digital Limited
The Exchange
Station Parade
Harrogate
HG1 1TS
T 0845 4565859
F 0845 4565253
Office hours
9am to 5.30pm Mon to Fri