Graduate Opportunities - Product Consultant
Graduate Opportunities 
Our Graduate training programme gives you the opportunity to learn about all areas of the business. By joining us, you will be introduced to a fast-paced, dynamic professional working environment that will enable you to build upon your university knowledge, whilst gaining valuable insight into our business.
Our structured, 2-year programme coupled with your passion and drive, will give you the key to maximise your potential.
You will join as a Graduate Product Consultant and work towards becoming an experienced Product Consultant with a training schedule that gives you exposure to technical support, business analysis, client services and testing.
You will be a highly energetic and motivated individual who is looking to start their career in IT and Financial Services. We expect graduates to be flexible, have a strong passion for our industry and people, as well as a hunger for success and progression.
Don't take our word for it.....
Here's what our previous graduates say
Alistair Little
Why would you recommend Welcom Digital's graduate programme?
I would recommend the graduate programme as it has helped me develop the key skills needed to succeed in any workplace. As well as this, I was also encouraged to build upon the skills I learned at University. In my experience, Welcom is also very flexible with adapting the graduate programme to fit you. This means I have been able to focus on the skills I wanted to develop for my future career. Due to this, I would say it is the perfect programme for any graduates wanting to pursue a career in IT.
How has the programme helped you to progress and develop?
The programme has really helped me develop in skills I was not too confident in. Four years ago, I wouldn't have imagined being able to go to a client site and lead workshops with them. Being on the programme has helped me learn these skills and has put me in the position where I can put them to good use. I am now at a point where I am confident in my current role and that is thanks to the brilliant development and progression offered by Welcom.
James Watson
What training did you receive when you joined the company?
Training was delivered against a set of monthly milestone objectives which were set to help me develop knowledge of the financial services industry and develop a skillset using SQL. These developments allowed me to investigate issues raised by clients to understand how data was transformed as a result of user actions and from this understand system behaviour. As I gained an understanding of system behaviour, I was able to identify defects that required a fix, or document correct system behaviour to cement my understanding of the software and demonstrate what I had learned.
What's it like working at Welcom Digital?
Welcom Digital is an ideal company for career development; with a core set of knowledgeable staff and plenty of new opportunities, there is a great potential to learn, improve and work towards making your mark. Both the staff and clients are great to work with as everyone is friendly and helpful and there is a comradery for working towards project goals.
Interested?
We would love to hear from you. Just complete the fields in the 'Apply Now' section below.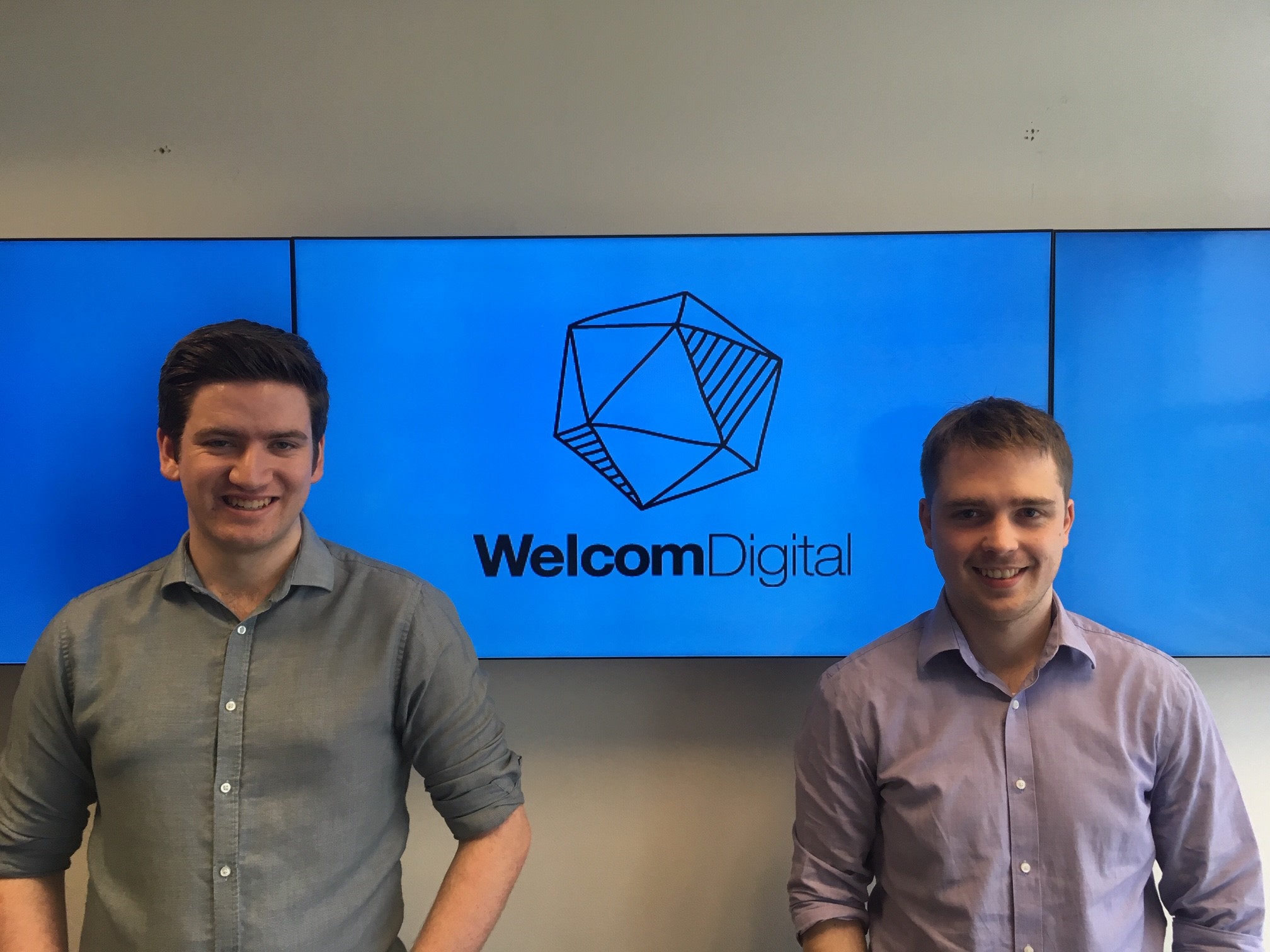 Responsibilities
Technical Support
Learn about the Financial Services sector
Project co-ordination
Business analysis
About You
Interest in software development and Financial Services sector
Educated to to degree level 2:1 or higher, ideally in a STEM subject
High motivated and a self-starter
Naturally inquisitive and able to fine effective ways to problem solve
About Us
With 40 years' experience in delivering successful, commercial software projects, you will benefit from working within a stable and robust small business environment.
Our innovative and flagship loan management solution, Financier™, works with a breadth of clients spanning all areas of the highly regulated financial services sector. Our clients include FTSE 100 companies such as Next PLC plus blue-chip organisations such as Shop Direct, FGH and Studio Retail Ltd, typically serving between 2 to 3 million consumers.
Apply Now
Fill out the form with reference to the role you wish to
apply for. Or, if there isn't anything that fits the bill right 
now, feel free to introduce yourself and we'll consider 
you for future openings
Strictly no agencies!
Welcom Digital Limited
The Exchange
Station Parade
Harrogate
HG1 1TS
T 0845 4565859
F 0845 4565253
Office hours
9am to 5.30pm Mon to Fri